Skip to product information
The Cargo
$39 USD
Versatile, effortless and practical
Coverage: semi-sheer (Halo, Chambray) to mostly opaque (Black, Indigo)
Versatile, effortless and practical
Coverage: semi-sheer (Halo, Chambray) to mostly opaque (Black, Indigo)
Free standard shipping on orders over $50 before tax.

Typically, you'll receive your order about a week and a half after purchase. Lightning fast? No. But we guarantee your slip shorts will be worth the wait.
See Shipping Details
Sitting on the fence? Here's the deal with returns.
See Our Return Policy
A Base Layer Worth Showing Off
Sewn-In, Flat Seam Side Pocket
So Comfy
Light to Real-Deal Coverage
Wear Under Clothes or Alone
Anti-Chafing
No Rolling or Riding Up
The Cargo
Wear When You...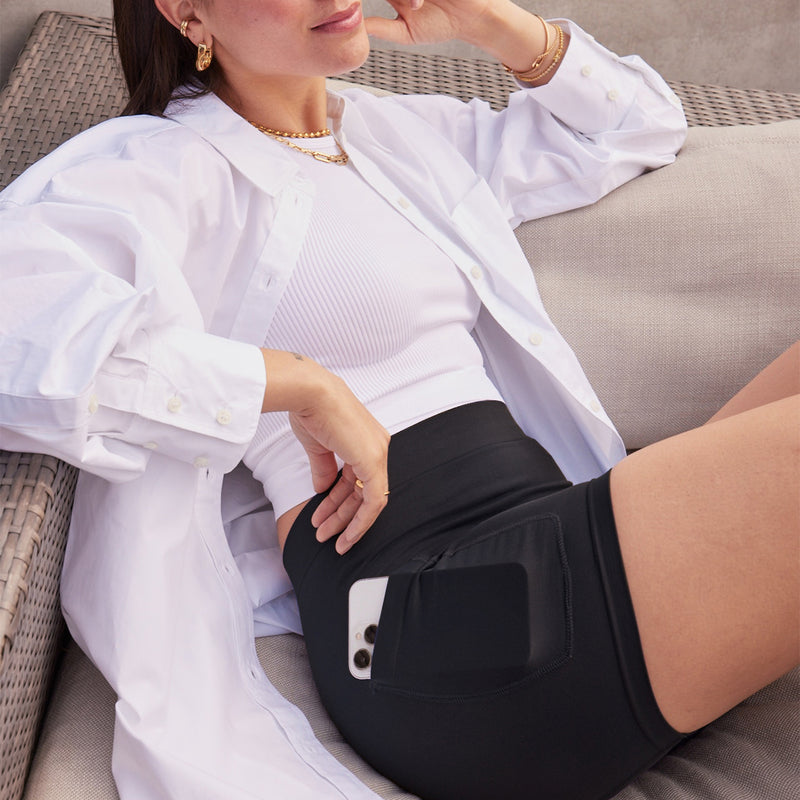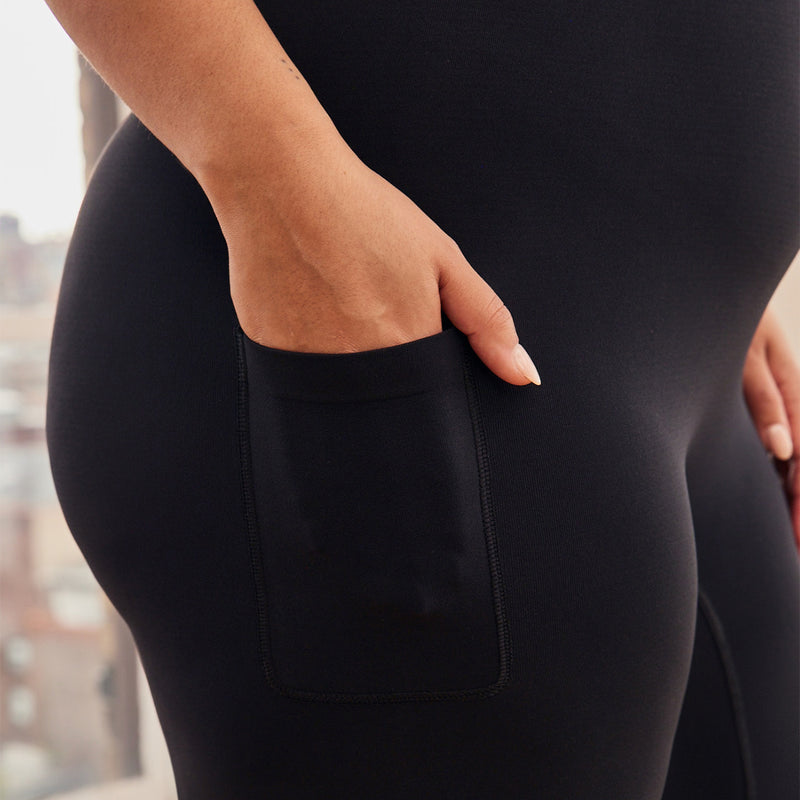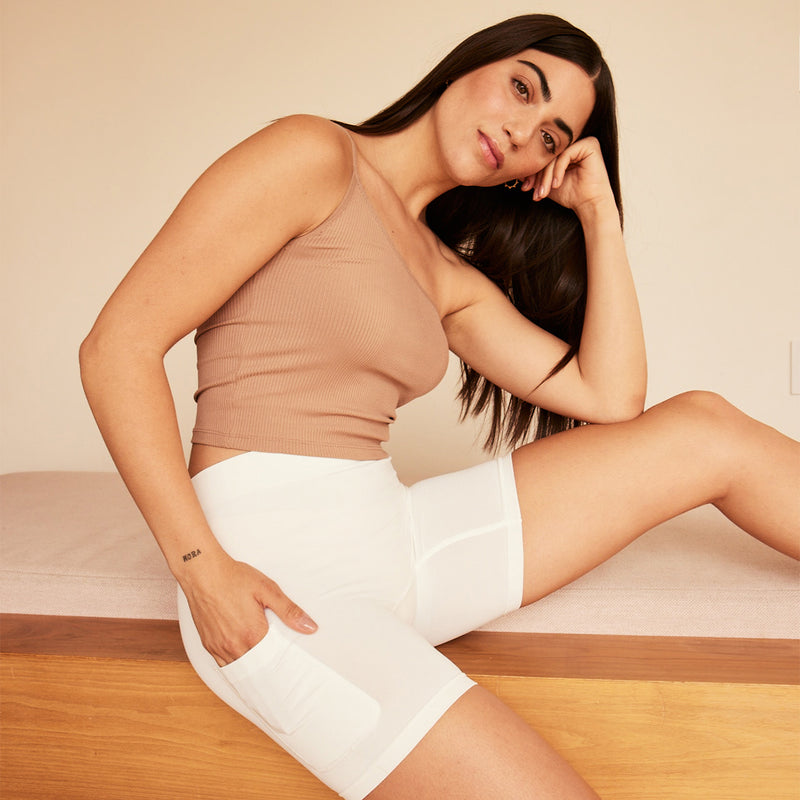 The Cargo
Frequently Asked Questions
We know, right? It's partly because of the clever construction, partly because of the first-rate fabric blend and partly because it supports your body without feeling constricting. Plus, IT HAS A POCKET.
We're glad you asked. Think of them as a combination between an old-school slip, a boxer brief and a bike short: They give you coverage under short or too-sheer outfits, stop your inner thighs from trying to start a forest fire, and light smoothing with no VPL (the word "panties" weirds us out, too). Plus, the knit-in cotton-rich crotch means you can wear them without underwear if you want, eliminating the need for an extra layer.
Thigh Society shorts don't compress you or suck you in like shapewear. Instead, they're a lightweight, breathable, sweat-wicking essential you'll reach for again and again.
Flexible and stretchy, our waistband is made from the same fabric as the shorts, just double-folded and sewn-in. It stretches to your curves, never cuts into them. The waistband is like the Loch Ness Monster: you'll doubt it really exists.
The pocket is made of the exact same fabric as the shorts, and sewn in with a flat seam that sits flush against your body. No added bulk aside from the treasures you decide to stash in it.
Comfortable shorts
Very versatile, comfy to relax or work out in.
Underalls
I wear overalls at work and these undies are my favorite way to stave off any chafing from the seams. They're super comfy and the waist stays up at my waistline perfectly.
Great fit
My daughter love these she was able to wear on a vacation to mexico, where she could easily wear them under her dresses.
Good underwear w/ pocket
Its comfortable and its multi-purpose, one in 2, undies & short at the same time.
Best shorts for under dresses
In love with these. However I found they rolled up a bit when I was lying on the couch being lazy. Note pocket only on one side!
Not the one for you?
Explore Our Other Bottoms