Skip to product information
The Cooling
$39 USD
Moisture wicking for hot days
Very light coverage—our thinnest short
Moisture wicking for hot days
Very light coverage—our thinnest short
Free standard shipping on orders over $50 before tax.

Typically, you'll receive your order about a week and a half after purchase. Lightning fast? No. But we guarantee your slip shorts will be worth the wait.
See Shipping Details
Sitting on the fence? Here's the deal with returns.
See Our Return Policy
For Bottoms That Need To Chill
Sheer Coverage
Cools By Up to 1°
Ultra-Stretchy
Light as Air
Anti-Chafing
No Rolling or Riding Up
The Cooling
Wear When You...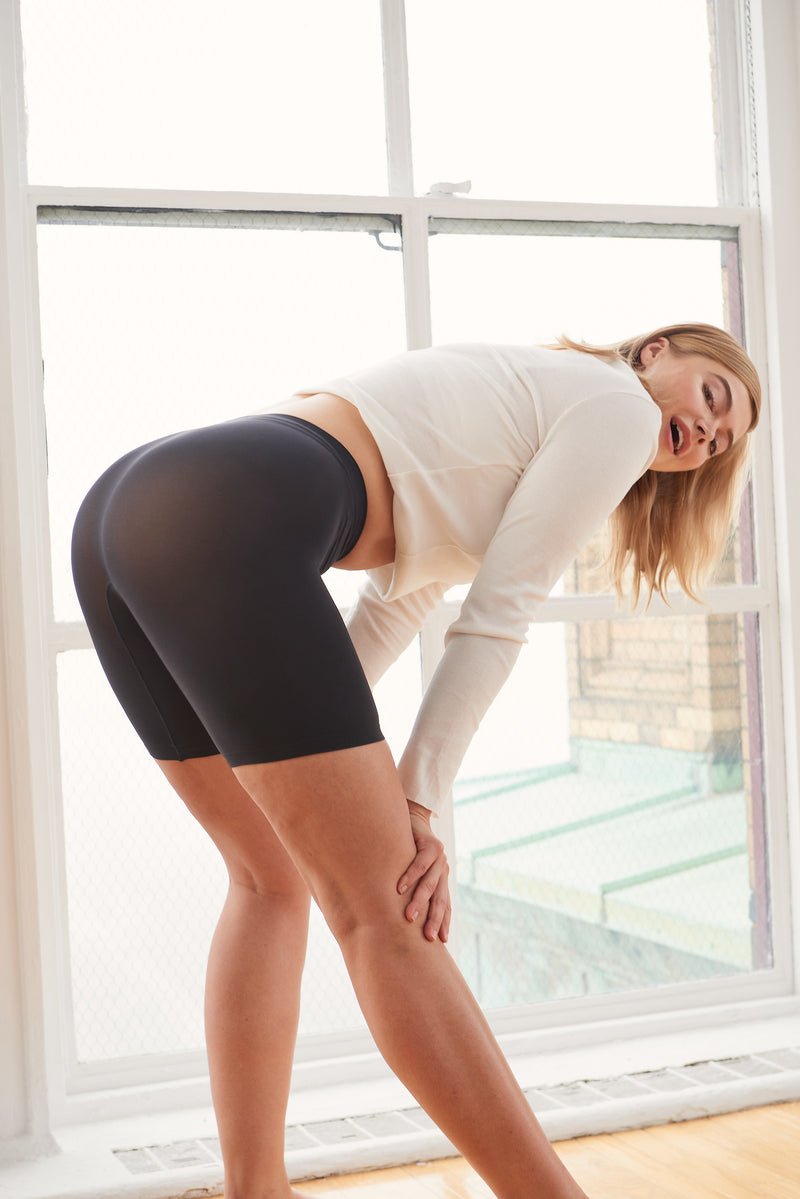 Khrystyana is wearing The Cooling in size M/L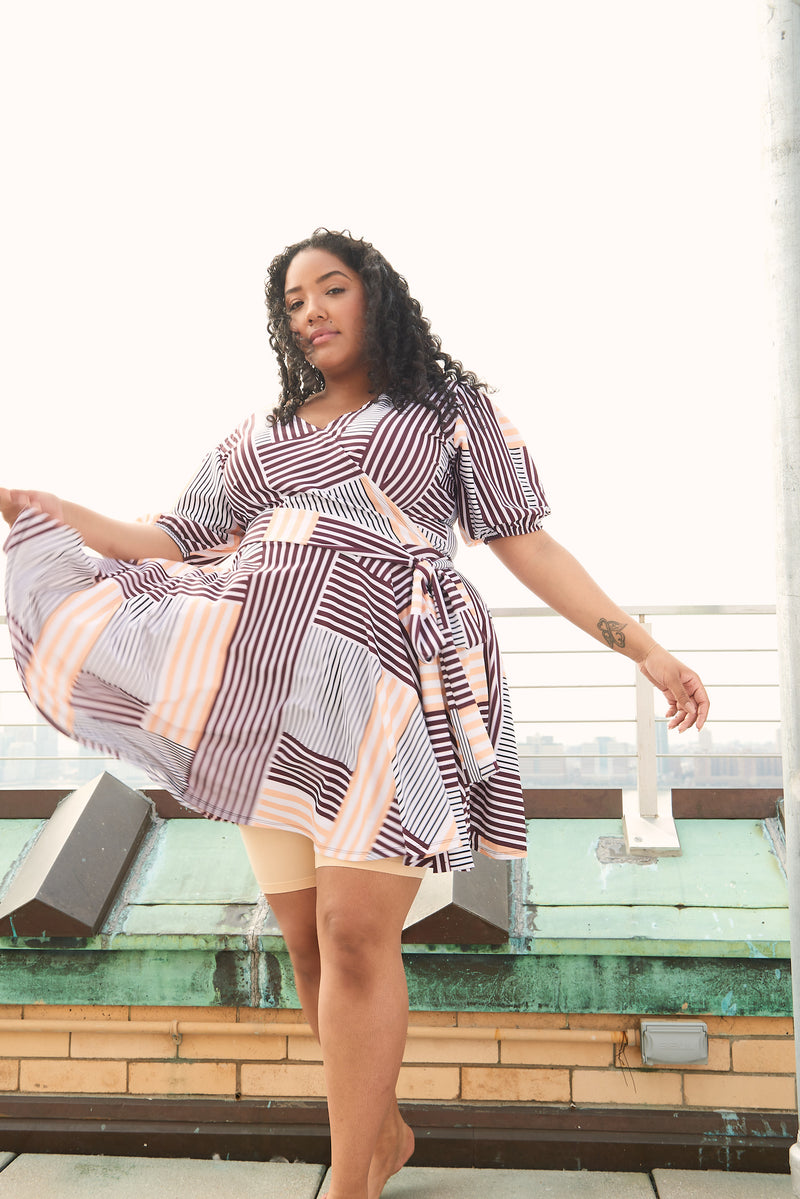 Illiana is wearing The Cooling in size 3XL/4XL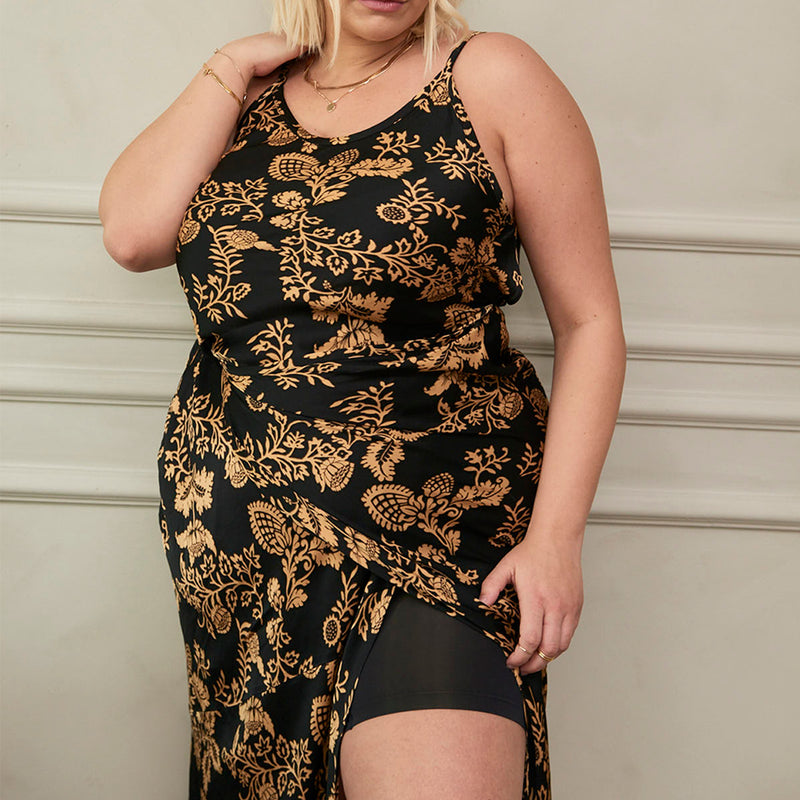 Lauren is wearing The Cooling in size L/XL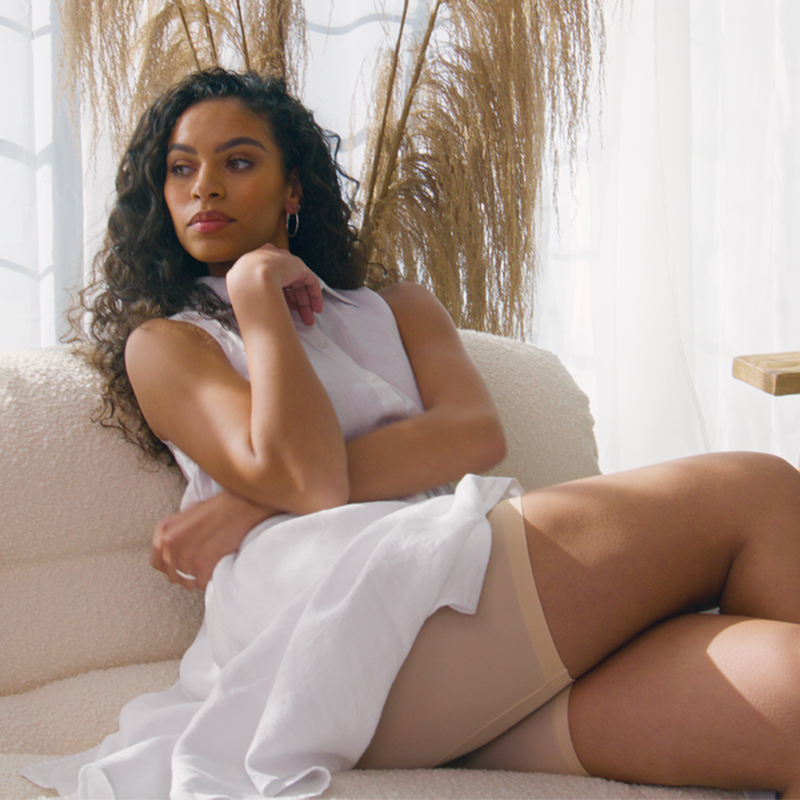 Arianna is wearing The Cooling in size S/M
The Cooling
Frequently Asked Questions
Well, to start, they're silky smooth under any outfit. But more importantly, if you run hot—and are one of those people who's constantly setting the thermostat to "meat locker" temperature—these are going to be a revelation.
They're made of hi-tech fabric that lowers the body temperature. (If you want to get geeky about it, the flat cross-section of the yarn offers a wide surface area that quickly releases body heat from your skin.) The yarn texturizing process gives the shorts incredible breathability; the finished ultra-thin fabric is a breeze to wear, literally.
We're glad you asked. Think of them as a combination between an old-school slip, a boxer brief and a bike short: They give you coverage under short or too-sheer outfits, stop your inner thighs from trying to start a forest fire, and light smoothing with no VPL (the word "panties" weirds us out, too). Plus, the knit-in cotton-rich crotch means you can wear them without underwear if you want, eliminating the need for an extra layer.
Thigh Society shorts don't compress you or suck you in like shapewear. Instead, they're a lightweight, breathable, sweat-wicking essential you'll reach for again and again.
Flexible and stretchy, our waistband is made from the same fabric as the shorts, just double-folded and sewn-in. It stretches to your curves, never cuts into them. The waistband is like the Loch Ness Monster: you'll doubt it really exists.
Very comfortable!!!
These Cooling Shorts are well made and SO comfortable!! The fabric is very soft and does not put any unwanted pressure on my sensitive tummy. Definitely buy these Cooling Shorts for yourself, you will be very happy you did!!
Just What I Hoped For
Light and airy. Gives some support and coverage while also feeling like nothing.
Love these
I just stocked up on several pairs of these after discovering that I really really like them
Love the shorts!
This is my second order. It's hot in Texas and this is the best thing fo non chafing.
It would be nice not to have orderd some and then see the price lower afterwards
Soft and Warm
I'm wearing "The Cooling" under my hiking pants and they are very soft and warm! They're comfortable to wear while walking many miles on rocky trails. I highly recommend them!
Not the one for you?
Explore Our Other Bottoms